Hi!Today is a new day! A free day (for me ;D)
We have news, free stuff and much more. You should visit this blog everyday for these things!
Today every member of Stardoll got a message from the staff saying that you get much more stardollars just for buying more.The offer is good because we benefit much.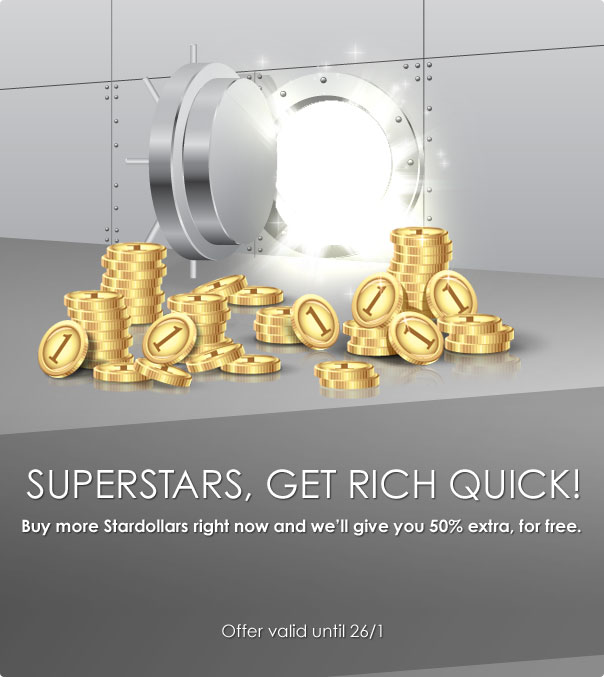 The offer is until 26th january 2011.